Adding the finishing touches
Once your headstone and base have been chosen, the granite or combination of have been selected and the inscription and any related graphics has been decided on, it is time to consider, if any, what accessories you may require. Our accessories are sourced from around the world and are high quality, durable products designed to last for decades in any conditions.
Books, vases and lamps are by far the most popular accessories to any monument and can add that finishing touch to create a truly distinct memorial. Our vases and books are available in all granites in our range and may be customised to suit any special requirements.
Granite candle boxes, lamps, books & vases are by far the most popular accessories for any monument. Our candle boxes, lamps, books & vases are available in a range of sizes and finishes and can be made from any granite in our range.
Our range of bronze lamps are available in a variety of sizes and finishes. All lamps are weatherproof and as such protect the lit candle from wind and rain. Bronze lamps are a popular choice on both full and lawn memorials to add that extra level of individuality.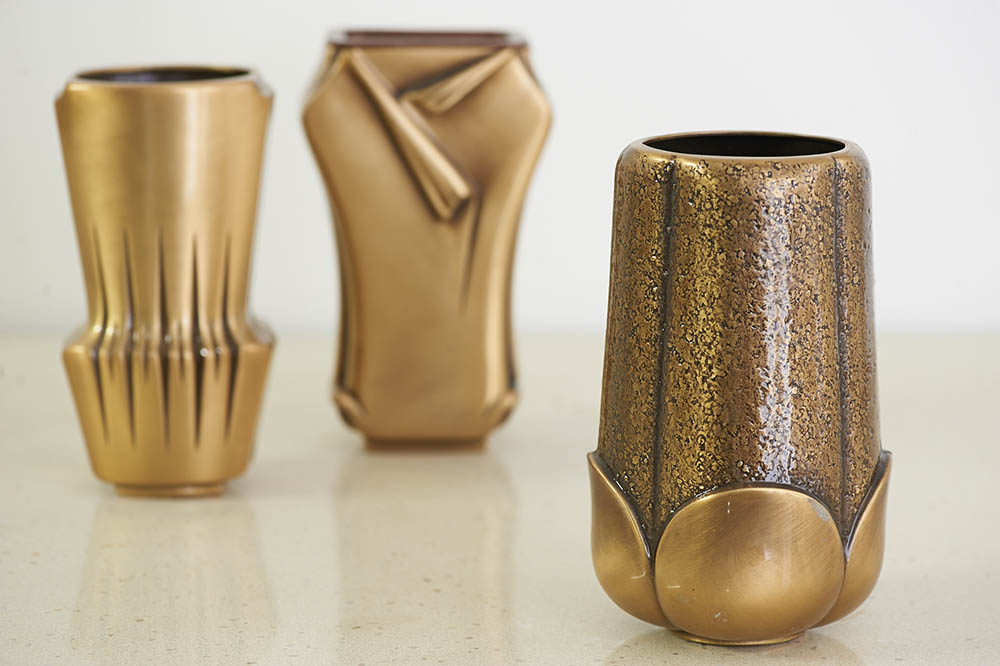 Imported from Italy We have an extensive range of bronze vases which can be chosen from our Gaggiatti and Biondan catalogues. Some of the selection will include free standing vases and wall mounted vases. Available in a wide range of shapes and sizes.
Crucifixes or crosses are a nice adornment for any headstone. Our extensive range of crucifixes and crosses are available in a variety of sizes, materials and finishes to suit all denominations.
Adding a beautiful cemetery statue or angel statue to an existing monument will help create an unforgettable memory, especially when the statue reflects the nature of the person it memorialises.
Both floral foam and water can be used in these flower containers making them ideal for fresh bouquets and flowers. For a tribute that will look fresh all year round, you can also use artificial flowers.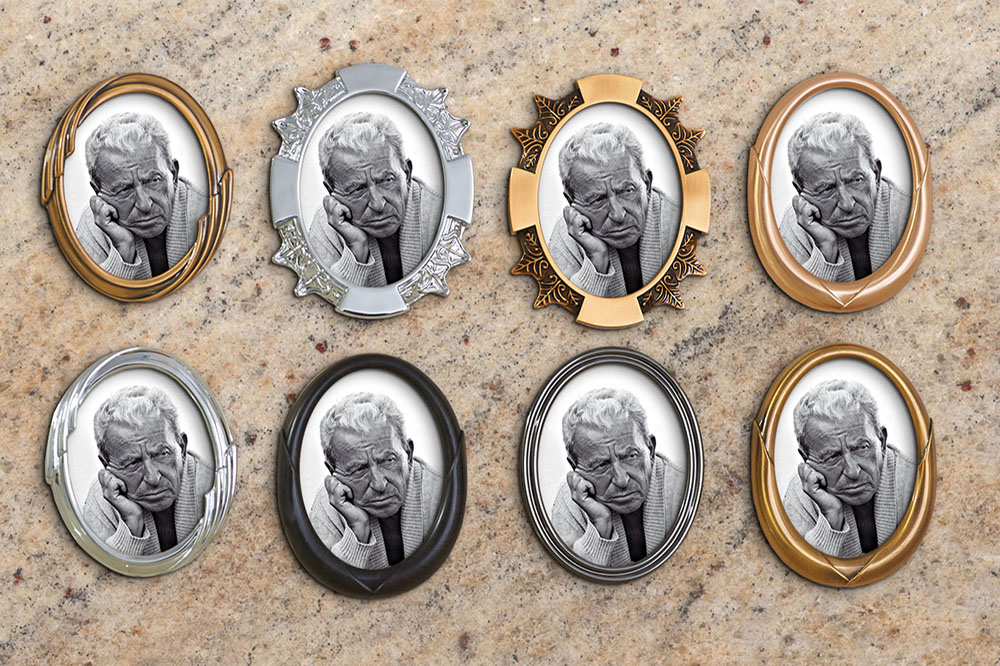 Advanced Stone outdoor picture frames are made from quality materials that provide a weatherproof shield to protect the photo from the harsh outdoor elements. Whatever this memorial picture frame is used for, it will help keep the love, memories and feelings alive for many years to come.
With such small space on a headstone, delivering a departing message can be challenging. Some things can't be explained in words. But symbols have the power to fill these gaps, capturing the essence of a person's life and faith. Advanced Stone can assist you with a Religious Motif of your choice.